Skip to Main Content
It looks like you're using Internet Explorer 11 or older. This website works best with modern browsers such as the latest versions of Chrome, Firefox, Safari, and Edge. If you continue with this browser, you may see unexpected results.
Digital Interactive Lab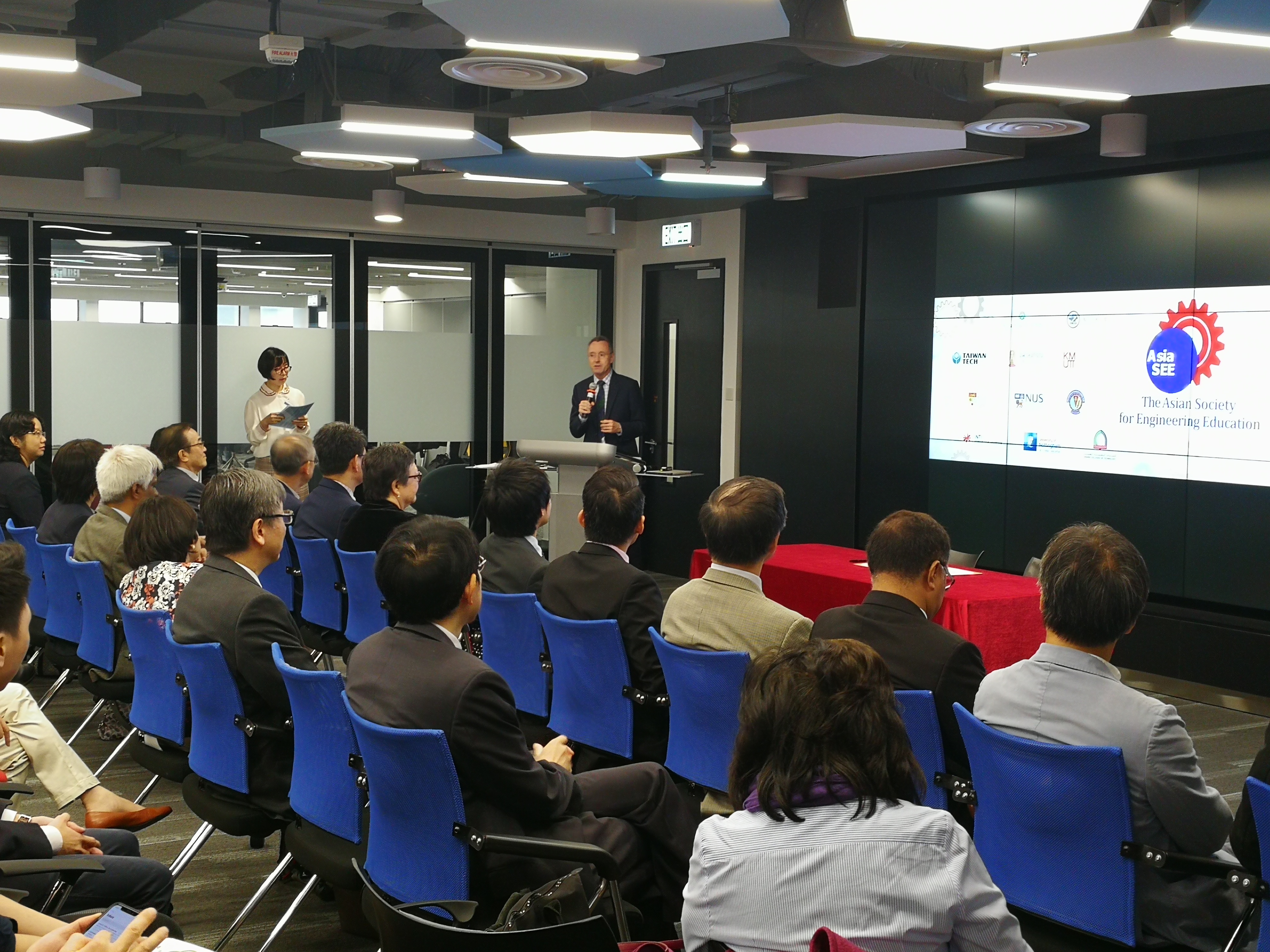 General Information
The Digital Interactive Lab (DIL) is equipped with a high performance computer and a high resolution Video Wall to facilitate visualisation of data with images and videos for research seminar and academic discussion, and to support collaborative learning activities through connecting your portable devices to project images, videos, and research data on multiple screens simultaneously.
Digital Interactive Lab is designed for teaching, seminar and conference use.
Facilities
Digital Display Wall: It is in 5-meter wide and 2-meter high consisting of 12 nos. of 55-inch high-resolution LED TV screens.

Multiple video inputs: 1 to at least 12 video inputs from different sources can be displayed either individually or simultaneously in different layout configurations
Wired connections:

2 wall-mounted HDMI sockets are provided

10 floor boxes with HDMI input are available for easy plugging of your devices, sharing of screens and group work

Wireless connections:
An easy-to-use control panel is installed on iPad for controlling the screen, sound volume and lighting

Interactive Whiteboard: An 75-inch Interactive Whiteboard is connected with the Digital Display Wall for highlighting and illustrating ideas during discussions and collaborative research work. It is also an input for display to the Digital Display Wall or vice-versa. This is perfect for more interaction with the digital images and conducting seminars.
Lectern: Touch screen computer which is connected with Digital Display Wall.
Writable partition: For generating ideas during discussion and collaborative work.
Accessories: Provide flexible furniture in the form of 12 tables and 40 chairs.
# Seating Capacity Suggestions: Theatre style is 80 chairs, classroom style is 10 tables and 40 chairs.