Skip to Main Content
It looks like you're using Internet Explorer 11 or older. This website works best with modern browsers such as the latest versions of Chrome, Firefox, Safari, and Edge. If you continue with this browser, you may see unexpected results.
How to use Halsbury's Laws of England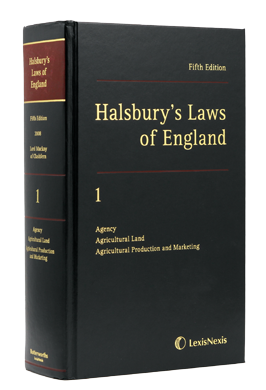 Bogged down with using the print volumes of Halsbury's Laws of England? The guides below give a step-by-step procedure to working through this encyclopedic work.
Still cannot trace the case?
The Digest : Annotated British, Commonwealth, and European cases

Call Number: PR KF85 E6 E3

Green-band edition.
Contains summaries of cases from all the Commonwealth jurisdictions. The last volumes contain a case index of all the cases referred to in the full set, together with their citations. More recent cases are listed in the front of the Cumulative supplement volume.
Maybe the case was published before 1947, or it may have been tried in another Commonwealth jurisdiction. Try: